Gordy Powell
Gordy Powell entered the victim service industry / Crime, trauma & death scene clean up in June of 1996.   In 2010 Gordy merged his services with that of Todd Reese who owned Sloan Bio Recovery and they both created Georgia Clean and Associates, LLC.  Georgia Clean would fill the need of specialty cleaning to not only include the trauma, crime and death scene cleaning, but would also focus on hoarding clean up, clandestine lab (Meth, Fentanyl and Grow Labs) cleaning as well as medical waste processing services.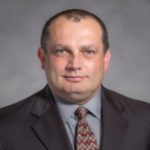 Mark Cornelius
Vice President / EMTA: Emergency Mitigation Training Academy
Mark Cornelius
Mark Cornelius founded EMTA in 2014. He is the President of DRI and is still active getting his hands dirty and feet wet in the restoration and cleaning industry. With more than 30+ years he has been an approved IICRC instructor since 2008 and is an IICRC triple Master. Mark is also a Fire Fighter and EMT-I for 10+ years and also a NPQ-1 Fire Instructor.
Madison Rybeck
As an Army Veteran, Madison strives to serve her community and dedicate herself to helping those in need. After 13 years in the Army, serving as a Military Intelligence Company Commander and Executive Officer for the Georgia National Guard Counterdrug Task Force, Madison chose to begin a business that still allowed her to serve others. Madison opened Spaulding Decon Atlanta/ North Georgia in 2018 where she offers full remediation services to include biohazard remediation and decontamination, microbial remediation, hoarding, water, viral and bacterial decontamination, and clandestine lab remediation (Fentanyl, Meth, and Grow Labs). Madison has a passion for top notch customer service and quality work.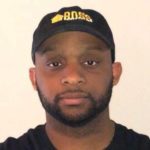 Vernon Hypolite
Treasurer / BOSS Contracting
Vernon Hypolite
As an up and coming contractor in the greater Atlanta area, Vernon Hypolite is a true example of starting from the bottom and climbing the ladder to success.  Vernon started his journey as an associate pushing carts at Home Depot; within a year he was promoted to lead associate at the Pro desk, assisting contractors with estimates and sales.  Wanting to get more hands on training, he left Home Depot and began working for a local restoration company, where he quickly became a lead technician.
After two years of working alongside seasoned contractors and having acquired the necessary skill set, Vernon decided to take a chance and create his own contracting business, and BOSS Contracting ATL was born.  Within the last two years, BOSS has completed numerous projects, and has quickly become one of the top rated contracting businesses in Atlanta.  Vernon takes pride in being honest and humble in his work, and provides a fresh perspective amongst his peers; appropriately, his motto for BOSS is- "when you do good, you get good!"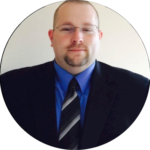 John May
Member at Large / Emergency Mitigation Services
John May
Since 1999 John has been an active member of the mitigation industry.  Starting his career as a firefighter in the City of Clarksville TN, he found a passion for helping homeowners overcome a tragic event.  As the President of Emergency Mitigation Specialist John's company helps home owners with Water Damage, Fire Damage, Smoke Damage, Mold, Asbestos, and Hazardous cleanups.  John hold several certifications across the industry.